10 Oct

Learn 30 Rights in 30 Minutes during Human Rights Month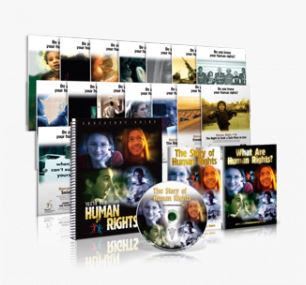 December is Human Rights Month, and Dec. 10 is Human Rights Day. The Universal Declaration of Human Rights (UDHR) delineated the 30 fundamental rights that form the basis for a free and fair society. On December 10, 1948, it was formally adopted by the United Nations with the intention of the governments and people of all nations using it as a tool to reduce violence and discrimination and to help uphold the dignity and rights of mankind. Yet today, few people can name even a few of their fundamental human rights.

The Youth for Human Rights group in Washington, DC, is urging people to get educated and create events or activities in their communities to honor the human rights month and day and teach others. The organization offers free downloads of materials and videos from its website, http://www.youthforhumanrights.org. Click here to read the article.