28 Feb

Expanding Human Rights Education in West Africa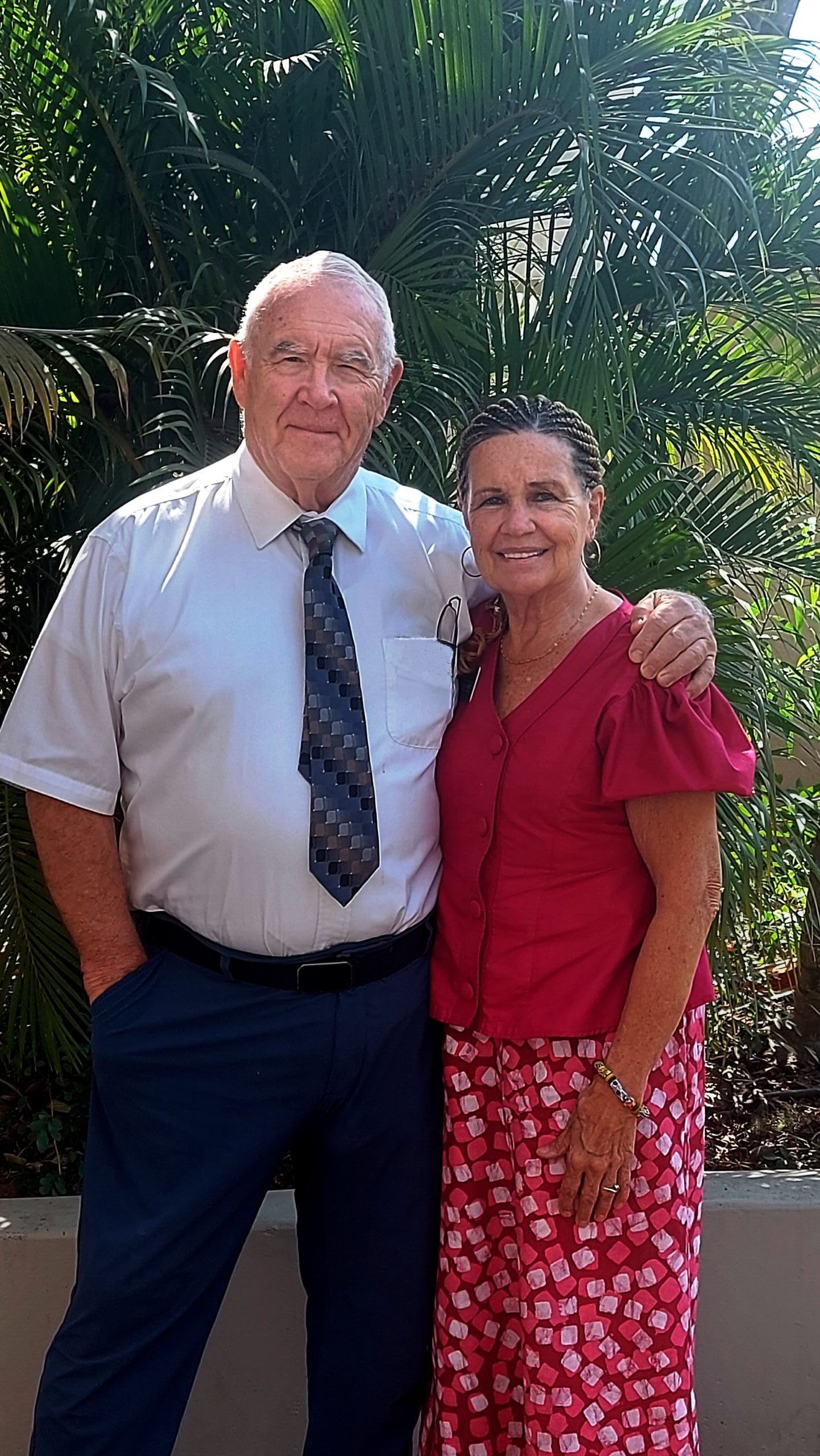 ACCRA, GHANA — Steve and Barbara Hatch have been leading the GO-HRE (Geneva Office for Human Rights Education) training in Ghana since May 2022. The small West African country not far from the equator is different in many ways from the small town in Idaho, USA, where their home is.
Yet they've found kindness and friendship in both places. The Hatches praise the "remarkable people" they've met and worked with in Ghana. Of his travels worldwide, Steve reports, he has never seen a more big-hearted, friendly people. They never answer with just "yes" or "no," but always add "please," he notes.
Both have found their previous experiences valuable in their current volunteer service with human rights education. Barbara's work in curriculum development and assessment during 25 years in public education has helped her relate well with teachers in workshops, while Steve's experience living abroad with a military family, then using a business degree to develop overseas markets for U.S. manufacturers, has been useful in organization and team building.
"We estimate that hundreds of students in Ghana have learned about their essential human rights," Steve says, adding that students of all ages enjoy the interactive Colega lessons and songs. Teachers tell him the Colega curriculum is "critically needed."
The goal of GO-HRE is to bring human rights understanding to every child in Ghana, no matter their faith or cultural tradition. It's had a solid start and is expanding.
"Growth is strong," says Steve, "and teams are in place to experience far greater numbers of teachers and children" who understand and support human rights.
"What we will carry home first is a great affection for the Ghanaian people [as well as] extraordinary appreciation for the value that human rights education has in a relatively poor country."