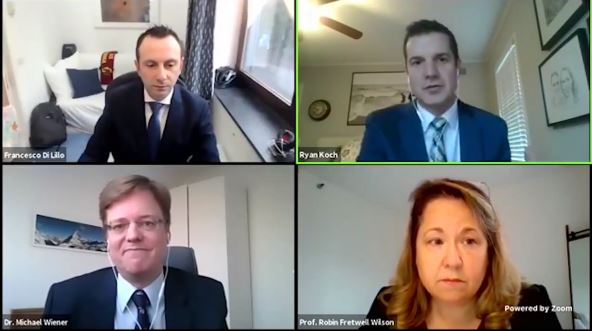 15 Dec

Fortifying Families Webinar Series
---
– UPCOMING EPISODES –
Save the dates!
19 January | Families and Domestic Violence
2 February |
 Families during Humanitarian Crises
16 February |
 Families and Safer Media
…and more to come!
All our episodes air at 3:30 p.m. (Brussels) / 9:30 a.m. (New York)
We will inform you when registration opens.
---
– PREVIOUS EPISODES –
Read the summaries and watch the recordings
Episode 5
Families and Education
Leslie Goldman shared some innovative approaches that have emerged due to Covid. 
>> Read & Watch
Episode 4
Stengthening Fatherhood
The focus of parenting has traditionally fallen to mothers. This week's episode focused on the role of fathers in the home. 
>> Read & Watch
Episode 3
Families and Human Rights
Professor Heiner Bielefeldt and Heiner Handschin explored the link between families and human rights.
>> Read & Watch
Episode 2
Families and the Economy
Our distinguished panelists explored how strong families contribute to strong economies.
>> Read & Watch
Episode 1
International Organizations and the Family
Our panelists laid a positive, forward-thinking foundation for future discussions in the series. 
>> Read & Watch